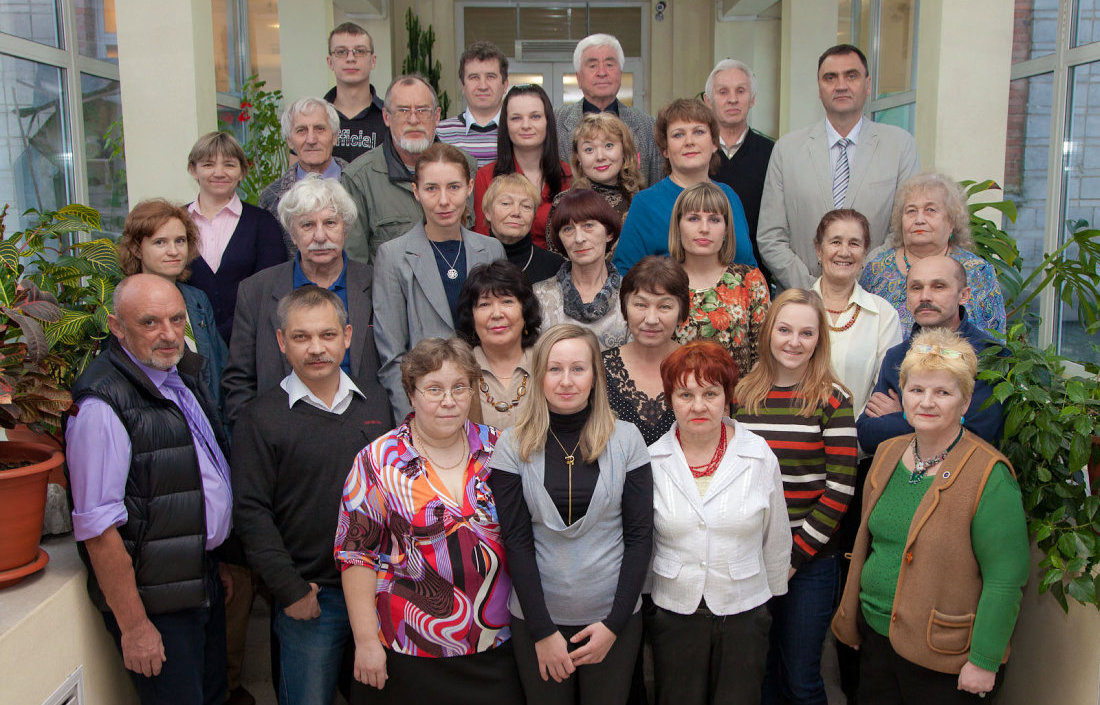 The relevant studies are being conducted with the complexes of magmatic and metamorphic rocks that allow reconstructing various tectonic processes, which played an important role in formation of the structure of the Siberian craton, Central-Asian Foldbelt, and contemporary outlook of the North Eurasia as a whole. The research activities of the Laboratory are not limited to Siberia but also deal with participating in international scientific expeditions held in Mongolia, China, Tanzania, and Antarctica.
Тhe Laboratory's current research emphasis that is put on:
Of the Russian scientific organizations, the Laboratory cooperates with the Institute of Geochemistry SB RAS named after A.P. Vinogradov (Irkutsk), Geological Institute SB RAS (Ulan-Ude), Institute of Geology and Mineralogy SB RAS (Novosibirsk), Institute of Precambrian Geology and Geochronology (St.-Petersburg), Far East Geological Institute FEB RAS (Vladivostok), and Institute of Tectonics and Geophysics FEB RAS (Khabarovsk).
The Lab researches are principal investigators of a number of projects implemented within the framework of International Geological Correlation Program (IGGP) UNESCO. Among the presently implemented projects are UNESCO/IGGP-440 "Rodinia Assembly and Breakup", UNESCO/IGGP-480 "Structural and Tectonic Correlation across the Central Asia Oroigenic Collage", and UNESCO/IGGP-509 "Paleoproterozoic Supercontinents and Global Evolution". The Laboratory participated directly in mapping Rodinia together with the scientists from more than twenty countries of the world.
Foreign partners of the Laboratory are the Tectonics Special Research Centre of the University of Western Australia (Perth, Australia), Geochemical Department of Max Planck Institute for Chemistry (Mainz, Germany), Universities of Mainz, Munich and Kiel (Germany), Department of Earth Sciences, University of Roma "La Sapienza" (Italy), Department of Mineralogy and Petrology, University of Padua (Italy), Laboratory of Crystallography, University of Bern (Switzerland), and University of Edinburgh (Scotland).
The Laboratory, both in Russia and abroad, has achieved a leading position in research of tectonics and metamorphism, petrological indicators of tectonic evolution of ancient cratons and folded areas, Precambrian supercontinent evolution, and new and rare minerals in magmatic and metamorphic complexes.
The research results obtained at the Laboratory are published in well-known Russian and international scientific magazines: "Petrology", "Geochemistry", "Geology and Geophysics", "Precambrian Research", "American Mineralogist", "Episodes", "Earth and Planetary Science Letters", "Transactions of the Royal Society of Edinburgh: Earth Sciences", "Spectrochimica Acta. Part B: Atomic Spectroscopy", "Geophysical Journal International", and "Journal of Geological Society of London".